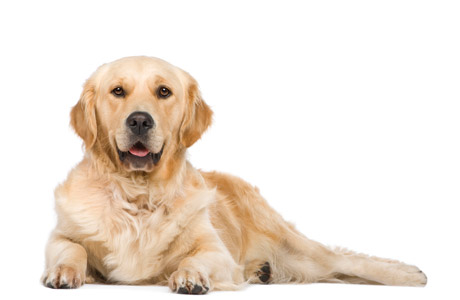 What is Laser Phototherapy?
Laser Phototherapy (LPT), also commonly known as Low Level Laser Therapy (LLLT), cold or soft laser, or laser photobiomodulation, is a form of phototherapy which involves the application of monochromatic and coherent light to injuries and lesions to stimulate healing.
Laser therapy is used to increase the speed, quality and tensile strength of tissue repair, resolve inflammation, and give pain relief. Applications in internal medicine are also being investigated, and LPT shows great promise as a side-effect free method of treating many common disorders.
Advantages over Other Modes of Therapy
Laser therapy has been found to offer superior healing and pain relieving effects compared to other electrotherapeutic modalities, especially in the early stages of acute injuries, and for chronic problems. Low- level lasers can also be used for Acupuncture Point stimulation.
Laser therapy is a universal method of treating muscle, tendon, ligament, connective tissue, bone and skin tissue with one simple piece of equipment, however, excellent results are also achieved when it is used to complement other treatment modalities, such as ice for acute injuries, or shockwave, PRP, stem cells, etc., for chronic conditions. It is an ideal modality in large and small animal rehabilitation for both performance and companion animals. It is especially popular in the treatment of competition horses, racing greyhounds and agility dogs.
It's an attractive form of treatment for performance animals due to the prospect of shorter recovery and lay- off times. Importantly for animal athletes, laser therapy is a non-invasive, drug-free modality that can be applied on competition day without risking disqualification by drug- vetting tests.
How Does it Work?
The effects of all light and laser therapies are primarily photochemical, not thermal (at least, not on a macro- scale), and result from a chain of mechanisms initiated by photon absorption. Laser therapy increases blood flow to the needed area by facilitating the movement of macrophages, neutrophils and lymphocytes (white blood cells) to the areas undergoing repair and/or infections well as further proliferation of cells to aid healing.
Treatable Conditions
Low-Level Laser has been shown to be effective in, but not limited to, the treatment of the following indications:
Sprains & strains
Wounds and abrasions healing
Haematomas (leaked blood into the surrounding tissues)
Ligament & tendon injuries (Cruciate ligament ruptured, … )
Acute & chronic inflammation
Joint injuries (arthritis)
Myofascial trigger points, pain points and deep-tissue acupuncture points
Acute & chronic pain
Non-union & small-bone fractures
Superficial acupuncture points
Mucous membranes
Post-surgical wounds
Pain relief
Intervertebral Disc Diseases
Dermatitis (skin inflammation and infections), Hot spots
Post surgical pain relief
Degenerative joint diseases, Hip dysplasia
Periodental diseases
Pain associated with aging
Ear infections
Anal gland inflammations and infections
Lick granulomas (skin lesions due to licking)